DVC Studio
DVC Studio is a web application that you can access online or even host on-prem. It works with the data, metrics and hyperparameters that you add to your ML project repositories.
Using the power of leading open-source tools DVC, CML and Git, it enables you to seamlessly manage data and models, run and track experiments, and visualize and share results.
Project website: https://studio.iterative.ai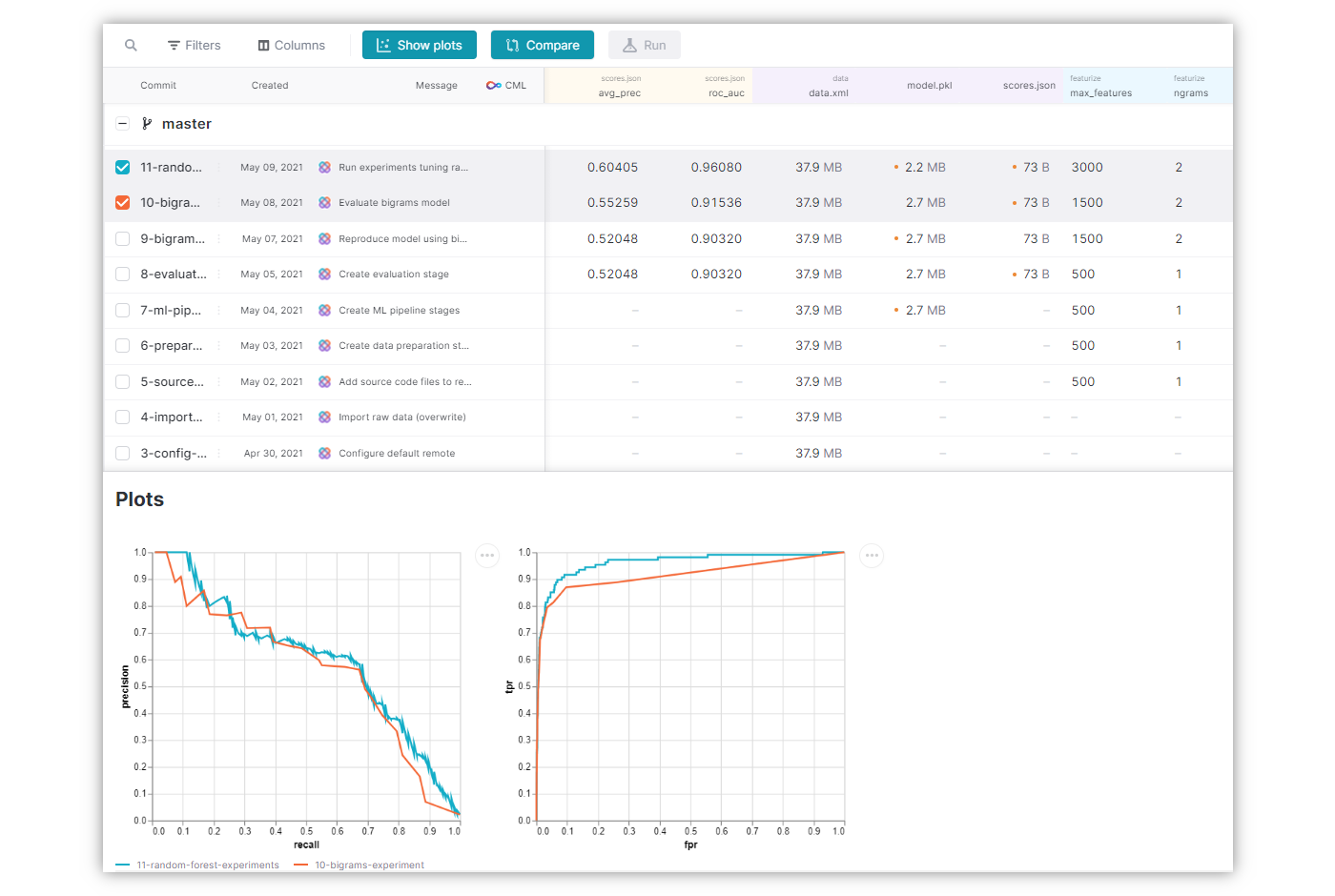 DVC Studio experiments dashboard
Use DVC, CML and Studio to:
Visualize, collaborate, and do everything that a regular ML tracking tool does.
Keep your code, data and model connected at all times.
Use the power of Git to track and preserve all your experiments.
Run experiments for your ML projects on cloud resources of your choice without any new tools.